Cusco Travel Guide
The Travel Guide of Cusco
ERROR 404, page not found, find the information you need on the top menu
Recommended Travel Services in Cusco
Hotel Encantada
(See more Hotels)
Tandapata 354 - San Blas
+51 84 242206
+51 84 242206
reservas@encantadaperu.com
http://www.encantadaperu.com
The City of Cusco is the perfect starting point to explore some of the most fabulous sites in South America like the Sanctuary of Machupicchu, the Amazon Rainforest and Lake Titikaka. In the bohemian, artisan district of San Blas in Cusco lies our jewel, the Casa Boutique Spa ENCANTADA. The tasteful, modern construction, offers a lot of comfort and is surrounded by fantastic, flower filled gardens where you can relax between your tours with great views of the surrounding red tiled roofs and the city center.
Peru Land Travel Agency
(See more Travel Agencies)
Tandapata 352 - San Blas
+51 84 227570
+51 984710747
reservas@peruland.com
http://www.peruland.com
Peru is now one of the most important tourist destinations in the world. Machu Picchu is a new wonder and a great tourist attraction. Cusco is the tourist capital of Peru, so our yields are found in what was once the capital of the Inca Empire, Qosqo. The navel of the world also has the fabulous Sacred Valley of the Incas, pleasant walks in the ancient Inca Trails, large snowy as the Salkantay and Ausangate. For these and more reasons not hesitate to contact us for more information and we will gladly cooperate in organizing your stay in our beautiful country.
Culturas Peru
(See more Tour Operators)
Tandapata 354-A
+51 84 243629
+51 84 243629
info@culturasperu.com
http://www.culturasperu.com
Peru is one of the most diverse countries to visit and offers something to cater to everyone's tastes. At CULTURAS PERU we aim to provide you with the very best of Peru. For this reason, we offer a wide variety of programs, from adventure hikes to culture and ecology tours. Of course we also organize trips catered to the individual's personal rhythm and style.
Peru Jungles Travel Agency
(See more Travel Agencies)
Tandapata 352 A - San Blas
+51 84 227570
+51 984710747
reservas@peruland.com
http://www.perujungles.com
Our company takes very seriously our responsibility to our customers, we are required to make your stay in Peru unforgettable.We provide the best destinations in Peru, including Cusco, (Qosqo) that has an incredible tourism, adventure tourism have traditional participatory ecological. White City in Arequipa, adventure tourism in the famous Colca Canyon. In the Manu Biosphere Reserve (Manu National Park) there ecotourism, with a high biodiversity.In Peru there are many destinations such as Cusco, Sacred Valley, Puno, Arequipa, Lima, Trujillo, The Colca Canyon, Tambopata, Huaraz, Cañon del Pato. There are so many places to meet and fall in love with this beautiful land that would not be sufientes 5 or 6 days in Peru.
E-VOLUTION Web Development
(See more Web Development in Cusco)
Tandapata 352 A - San Blas
+51 84 636431
+51 984742022
info@e-volutionperu.com
http://www.e-volutionperu.com
We know how important your web, the need to position and sell a product online is not only based on implementing a web. E-VOLUTION know that corporate image is the first impression of your business, so we base all our experience in developing a professional website to half of its business. Remember that your website is your shop in a large shopping center called the Internet, we know what it takes to sell visual and productively in the large network.
Kuntur Wasi House
(See more Hostels)
Tandapata 352
+51 84 227570
+51 984710747
reservation@cuscoperuhostel.com
http://www.cuscoperuhostel.com
Our Hostel in Cusco, Kuntur Wasi House, is waiting to go stay in a Cusquenian family atmosphere. We are aware of all your needs and fulfill all your expectations, at the height of the best hostel in Cusco.Feel at ease and enjoy all our amenities of your own home. The quality of our services is recognized by international media, we are confident that our visiting friends find the best service they can expect from a hostel in Cusco. Hospedaje Kuntur Wasi
Peru Biking
(See more Trekking & MTB)
Quiscapata 666, Santiago, Cusco - Peru
+51 84 256284
+51 942727200
info@perubiking.com
http://www.perubiking.com/en/
We are a group of adventurers and experts on bicycles, who decided to create a new Brand & Team, specialized in different kinds of Bicycle tours and expeditions. We work so hard to improve the Ecological Conservation in all our trips.Our goal is offering new bicycle tracks and tours with the less Environment Impact, according to the level, experience and requests of our customers. Quechua Bikes www.perubiking.com offers high quality and professionalism in all our expeditions.
Manu Rainforest Peru
(See more Jungle)
Plateros 373-A (Main Square)
+51 84 244430
+51 84 999293566
info@manurainforestperu.com
http://www.manurainforestperu.com/
We are a family-run company from Manu and specialized in trips to the untouched rainforests of Manu National Park with its wide variety of undisturbed wildlife. Founded in 2009 by Angel Robles, born in Manu, M.R.Peru has rapidly grown to be one of the top agencies in Cusco thanks to our groundbreaking policies regarding ethical tourism and our dedication to offer an excellent service. Our expeditions bring you to the inner restricted Zone of the Manu National Park. Also we offer expeditions, tours, trips affordable and exciting adventures to jungle destinations. Manu Rainforest Peru is a fully licensed, professional tour operator based in Cusco, Peru.
News
16 December 2014
Amaru Kancha: The archaeological remains nearby to Cusco Main Square
Also know as the dwelling of the Inca Wayna Qapac; the area corresponding to this place is partially occupied by the Jesus Company, Justice Palace and the University Auditorium (Cusco).

Their name Amaru Kancha comes from two Runasimi words, which means "enclosure of the snakes" or "camp closed of the serpents".
09 December 2014
What you did not know about our wonderful heritage Machu Picchu
Once known

as the "

Lost

City of the

Incas"

or the Great

Paititi

.

It was erected

in 1460

by the

Inca

Pachacutec

, but

abandoned

a century later.

Archaeologists believe that

it was built as

a temporary residence

for ...

---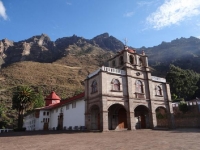 02 December 2014
Seņor de Huanca Sanctuary as a new Cultural Heritage in Sacred Valley - Cusco
The Ministry of Culture declared as Cultural Heritage of the Nation the festivity of Señor de Huanca, which is developed in the district of San Salvador (Calca province), some points that were considered for election was the cultural and religious manifestations that it practice in this event.
The designation was establish through the resolution Nro. 126-2014 of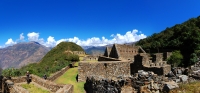 25 November 2014
Choquequirao - Cusco as one of the best 20 destinies in whole world for the 2015
The prestigious magazine National Geographic Traveler chose as one of the best 20 destinies in the world for the 2015 to Choquequirao and the Minister of Foreign Trade and Tourism, Magaly Silva highlighted this election as "BEST DESTINATION". Also, this mention will appeared in the next days in the print edition of December 2014 - January 2015.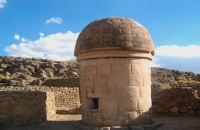 18 November 2014
Archaelogical monument of Maukallaqta in Cusco City
The archaeological monument is located to the banks of the Apurimac river and to 3360 meters above the sea level, Maukallaqta is divided in 5 sectors among which are the esplanade of "Pampa Square", the imcomparable "Yoraq Torreyoq", The high "Pukara", the extraodinary "Pukara Khepa" and the silent Aqotambo.

Among these constructions made in the area that highlights the ...
---