Cusco Travel Guide
The Travel Guide of Cusco
ERROR 404, page not found, find the information you need on the top menu
Recommended Travel Services in Cusco
Hotel Encantada
(See more Hotels)
Tandapata 354 - San Blas
+51 84 242206
+51 84 242206
reservas@encantadaperu.com
http://www.encantadaperu.com
The City of Cusco is the perfect starting point to explore some of the most fabulous sites in South America like the Sanctuary of Machupicchu, the Amazon Rainforest and Lake Titikaka. In the bohemian, artisan district of San Blas in Cusco lies our jewel, the Casa Boutique Spa ENCANTADA. The tasteful, modern construction, offers a lot of comfort and is surrounded by fantastic, flower filled gardens where you can relax between your tours with great views of the surrounding red tiled roofs and the city center.
Peru Land Travel Agency
(See more Travel Agencies)
Amadeo Repetto O-19 Dpto. 02
+51 84 254378
+51 984742022
reservas@peruland.com
http://www.peruland.com
Peru is now one of the most important tourist destinations in the world. Machu Picchu is a new wonder and a great tourist attraction. Cusco is the tourist capital of Peru, so our yields are found in what was once the capital of the Inca Empire, Qosqo. The navel of the world also has the fabulous Sacred Valley of the Incas, pleasant walks in the ancient Inca Trails, large snowy as the Salkantay and Ausangate. For these and more reasons not hesitate to contact us for more information and we will gladly cooperate in organizing your stay in our beautiful country.
Culturas Peru
(See more Tour Operators)
Tandapata 354-A
+51 84 243629
+51 84 243629
info@culturasperu.com
http://www.culturasperu.com
Peru is one of the most diverse countries to visit and offers something to cater to everyone's tastes. At CULTURAS PERU we aim to provide you with the very best of Peru. For this reason, we offer a wide variety of programs, from adventure hikes to culture and ecology tours. Of course we also organize trips catered to the individual's personal rhythm and style.
Peru Jungles Travel Agency
(See more Travel Agencies)
Amadeo Repetto O-19 Dpto. 02
+51 84 254378
+51 984742022
reservas@peruland.com
http://www.perujungles.com
Our company takes very seriously our responsibility to our customers, we are required to make your stay in Peru unforgettable.We provide the best destinations in Peru, including Cusco, (Qosqo) that has an incredible tourism, adventure tourism have traditional participatory ecological. White City in Arequipa, adventure tourism in the famous Colca Canyon. In the Manu Biosphere Reserve (Manu National Park) there ecotourism, with a high biodiversity.In Peru there are many destinations such as Cusco, Sacred Valley, Puno, Arequipa, Lima, Trujillo, The Colca Canyon, Tambopata, Huaraz, Cañon del Pato. There are so many places to meet and fall in love with this beautiful land that would not be sufientes 5 or 6 days in Peru.
E-VOLUTION Web Development
(See more Web Development in Cusco)
Tandapata 352 A - San Blas
+51 84 636431
+51 984742022
info@e-volutionperu.com
http://www.e-volutionperu.com
We know how important your web, the need to position and sell a product online is not only based on implementing a web. E-VOLUTION know that corporate image is the first impression of your business, so we base all our experience in developing a professional website to half of its business. Remember that your website is your shop in a large shopping center called the Internet, we know what it takes to sell visual and productively in the large network.
Peru Biking
(See more Trekking & MTB)
Quiscapata 666, Santiago, Cusco - Peru
+51 84 256284
+51 942727200
info@perubiking.com
http://www.perubiking.com/en/
We are a group of adventurers and experts on bicycles, who decided to create a new Brand & Team, specialized in different kinds of Bicycle tours and expeditions. We work so hard to improve the Ecological Conservation in all our trips.Our goal is offering new bicycle tracks and tours with the less Environment Impact, according to the level, experience and requests of our customers. Quechua Bikes www.perubiking.com offers high quality and professionalism in all our expeditions.
Manu Rainforest Peru
(See more Jungle)
Plateros 373-A (Main Square)
+51 84 244430
+51 84 999293566
info@manurainforestperu.com
http://www.manurainforestperu.com/
We are a family-run company from Manu and specialized in trips to the untouched rainforests of Manu National Park with its wide variety of undisturbed wildlife. Founded in 2009 by Angel Robles, born in Manu, M.R.Peru has rapidly grown to be one of the top agencies in Cusco thanks to our groundbreaking policies regarding ethical tourism and our dedication to offer an excellent service. Our expeditions bring you to the inner restricted Zone of the Manu National Park. Also we offer expeditions, tours, trips affordable and exciting adventures to jungle destinations. Manu Rainforest Peru is a fully licensed, professional tour operator based in Cusco, Peru.
News
24 March 2015
German president visited Machu Picchu
The German President Joachim Gauck, yesterday at morning came the District of Machu Picchu to see one of the Seven Wonders of the Modern World, on his arrival he held a brief meeting with the Mayor of Machu Picchu David Gayoso Garcia who declared illustrious visitor and He delivered to him the ...
---
17 March 2015
Machu Picchu: inhabitants of the past
We can imagine how Machu Picchu was at its best during Inca times but the truth is another, and it may only be a fleeting illusion; and this because there is no written legacy of the Incas. It is therefore tempting to imagine how the days passed in this marvelous wonder during the apogee Inca and who ...
---
10 March 2015
Two hotels of 25 in Cusco are considered as the best hotels in the world by Tripadvisor.
The most large web traveler of the world TripAdvisor, announcement at the beginning of this year the winners of annual competition "Travellers Choice Hotels", that are delivered as a result of the comments and opinions of travelers who choose what they consider the best hotels around the world.
03 March 2015
Inca Trail reopened its doors for the tourists
Maintenance work carried out on the Inca Trail that leads to Machu Picchu and were accomplished 100%, that was where the Ministry of Culture Cusco also affirm that would be enabled by Sunday as of Picaccucho industry .

Archaeologist Huarcaya, explained that the conservation of 48 kilometers of the road network were performed, maintaining ...
---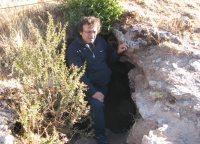 24 February 2015
Underground tunnels in Cusco city tour
Differents cronists have copied dates and proofs sufficiently plausible as to delve into the issue of the underground tunnels or incas chinkanas, and there is a theory that suggest that there are one of them that connected with Koricancha in Cusco.
Although there is no sufficient documentation to begin a serious study, has not ...
---